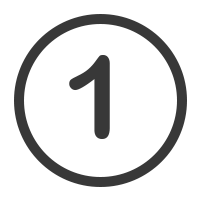 How do you brew
Wholebean? Espresso? FIlter? Tell us how you'd like to receive your order and we'll grind it fresh for you.
Your taste.
Let us know whether you like a Brazilian coffee over a Kenyan. We'll tailor your subscription to your taste.
How frequent?
Choose between Weekly, B-Weekly and Monthly Coffee deliveries. If it ever needs changing just let us know.
Coffee, consistently when you need it.
Starting at £6.99 for the Three Ridings Coffee subscription and £9.99 for various UK roasteries our coffee subscription will reliably keep you stocked up. Available to purchase for yourself or as part of a gift.
Three Ridings Coffee
This subscription is for just Three Ridings Coffee. You can choose between their core range or extended library of Yorkshire roasted coffee
Create your subscription →
United Kingdom Roasters
We work with and source the best coffee from around the UK. You'll receive a different coffee every time. If you know you like a certain type of profile let us know and we'll tailor your subscription to you.
Create your subscription →